Passion Fruit Alfajores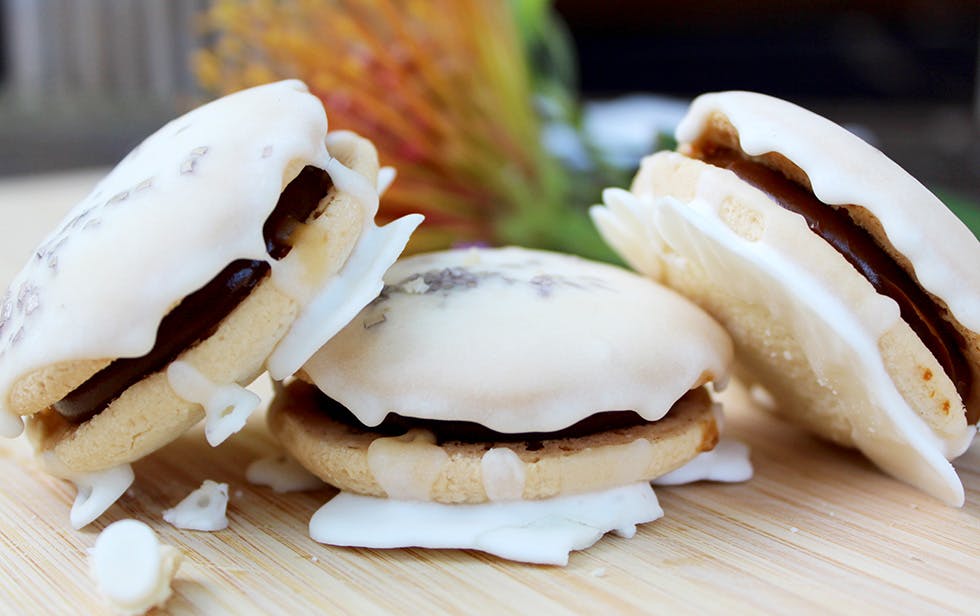 Passion fruit is popular throughout the world as an aromatic sweetener for drinks, pastries, and desserts of all kinds. This month, Andrés has whipped up a batch of passion fruit alfajores – passion fruit flavored shortbread cookies joined with dulce de leche and covered in passion fruit glaze – the perfect light, summery delicacy.
And now for your passionate education – passion fruit is the fruit of the Passiflora vine, a type of passion flower native to Brazil, Paraguay and Argentina. It has a tough outer rind and a juicy, seed-filled center. The seeds are edible and delicious. You can tell a passion fruit is ripe (and therefore sweeter) by its slightly wrinkled appearance. Don't eat the smooth operators. The purple and yellow varieties are the most common, so keep your eyes peeled. Passion fruit has many names: grenadilla, maracuya, and maracuja to name a few. They are all intensely good. I can't eat these without singing Snap!'s Rhythm is a Dancer.